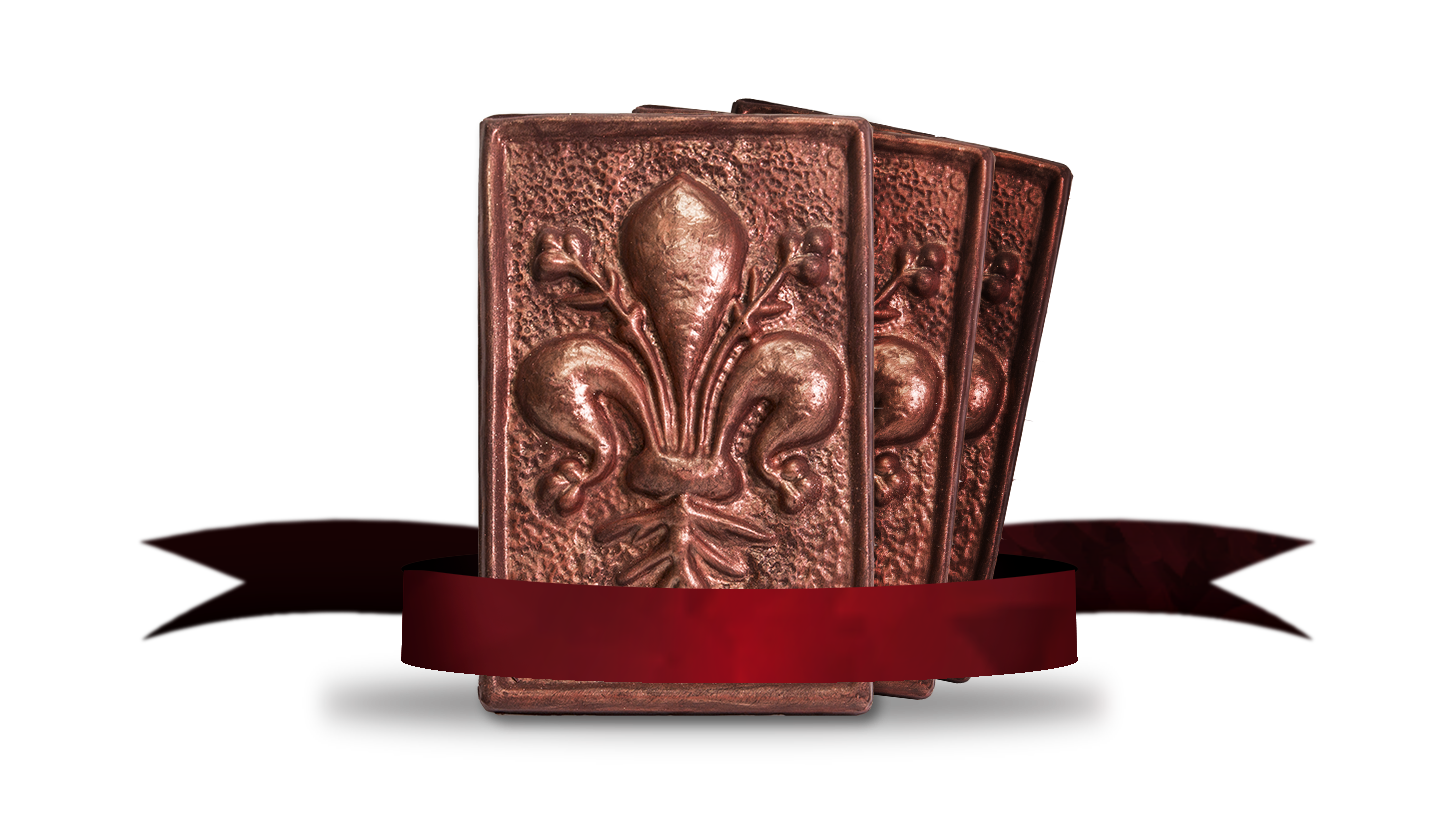 Giglio Fondente, the Florentine Lily symbol of the city of Florence, shown in relief, whose peculiar characteristic is to represent exactly the mold and its copper hammering made ​​by an old artisan.
Giglio Fondente is an handmade product realized with a fine selection of chocolate coming from Bolivia a Wild at 72% cocoa mixtures.It was born to represent the ancient tradition of Florence, its beauty and the real essence of the Renaissance city of Florence.
Giglio Fondente is an handmade product realized with a special chocolate blend and natural ingredients to create harmony of flavours combined with the experience and passion of Simone Bartolini.
Giglio Fondente is experience, tradition and passion, a mixture of senses.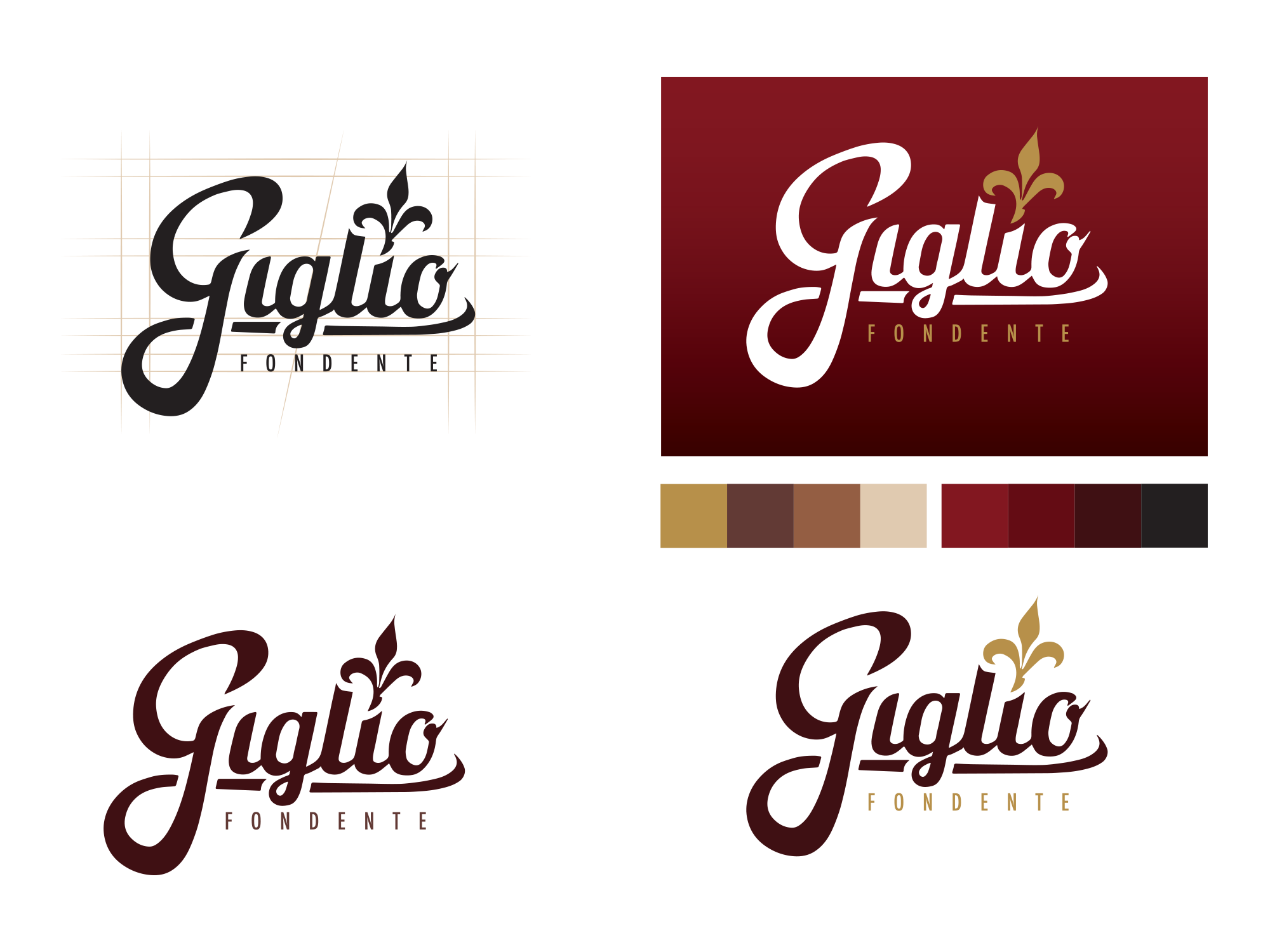 Corporate image
The name 'Giglio Fondente' mean Dark Lily. 'Dark' as dark chocolate, 'lily' as the lily flower, symbol of Florence and the ancient mold shape used to make the chocolate bar.
I worked on corporate image working on 3 main concepts: history (the old mold and its symbolism), art (art of making handmade chocolate sculpture), high quality.
Fluid and soft lines, curved geometry, old style are the hallmarks of the logo.
Gold, brown and cream, are the best choice to represent visually the main concepts.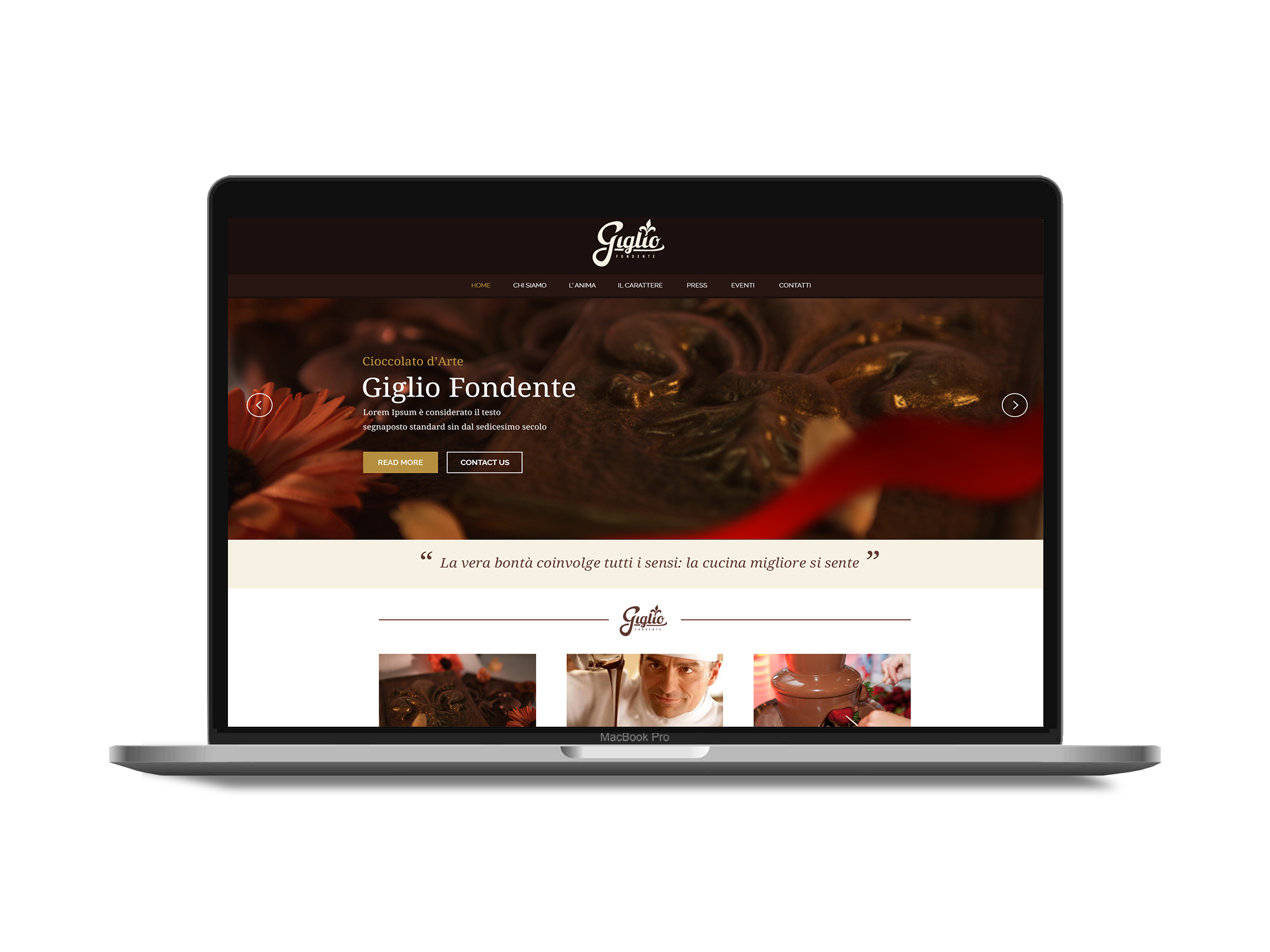 Also website was designed to respond to corporate image visual guidelines concepts. Giba Cominicazione – the web developer who realized website-  did a great job. The webmaster Enzo made a very elegant and usable website, improving visual design characters.
Website also nice on smartphone with a perfect responsive adaptation.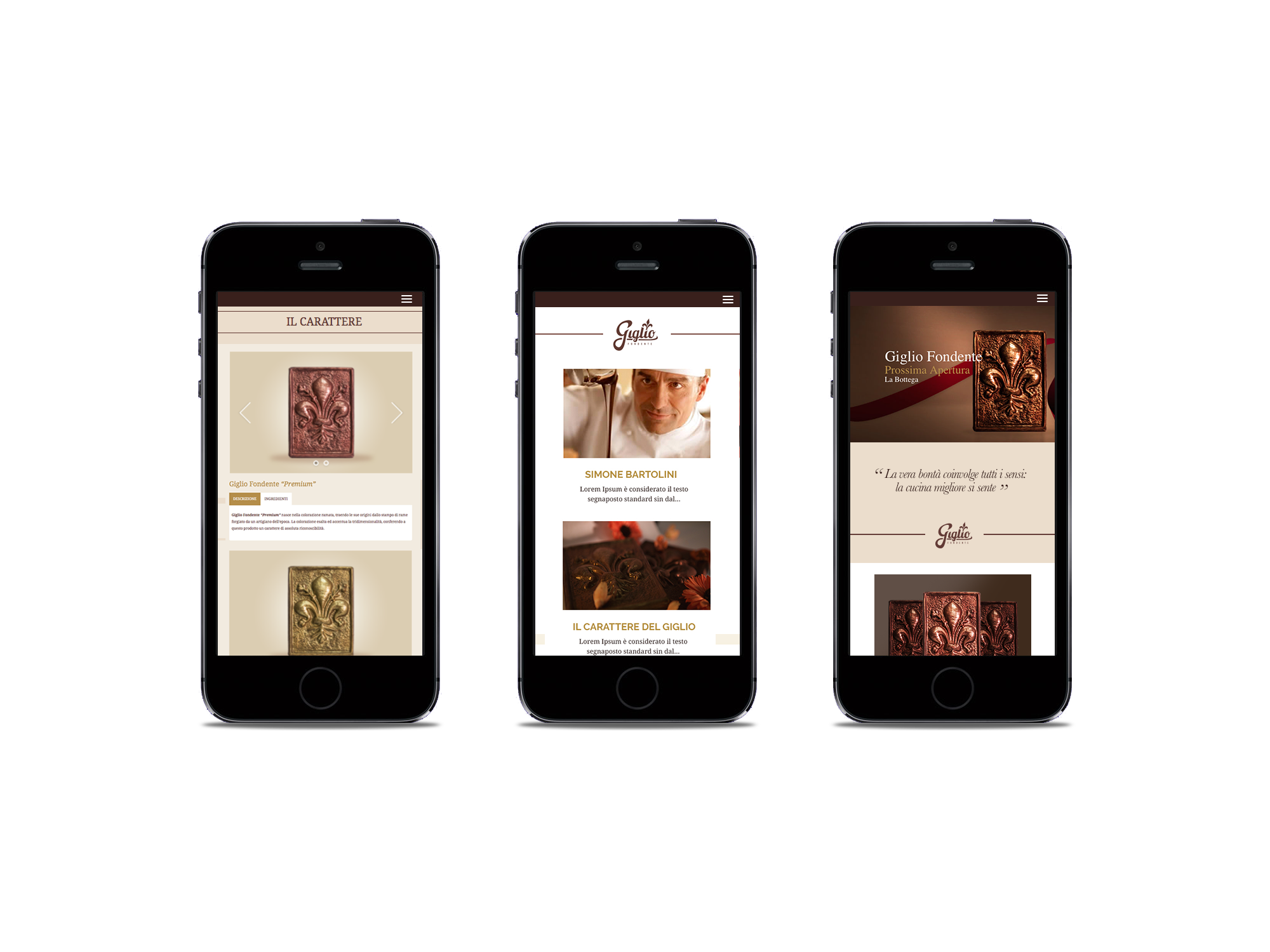 Giglio Fondente needed to be sold in selected shops and bought by Molteni Pharma as Christmas present.
Paper materials is very important in this cases. Specially for this product because the chef needs to explain the concept, the high quality ingredients and the mold history. We choose to convey the storytelling with a quality certificate, a packaging and some different kind of folding brochures.
Materials had to be small but adequate to contain all the information needed. So we choose a folding paper to contain a mix of nice pictures and little texts: a storytelling divided in episodes, page by page.