AZZERO IS AN EXCITING TEAM TO WORK WITH. ENERGY AND MOTIVATION ARE THE FUEL, CREATIVITY AND EMOTIONS MAKES MY JOB EASIER.
Azzero is a coaching team. It works to enforce our aptitudes, to develop individual potential. With different techniques Azzero helps people to live, socialize and work better.
When I met Massimiliano first time, we had just a conversation with a cup of coffee. But it was sufficient to get the feeling. Since then we started a durable partnership. And as he does with his clients I help him to show his potential with my visual design.
When he contacted me he brought as heritage just the logo, some graphic design material and a book cover. Since then we did a lot of work together.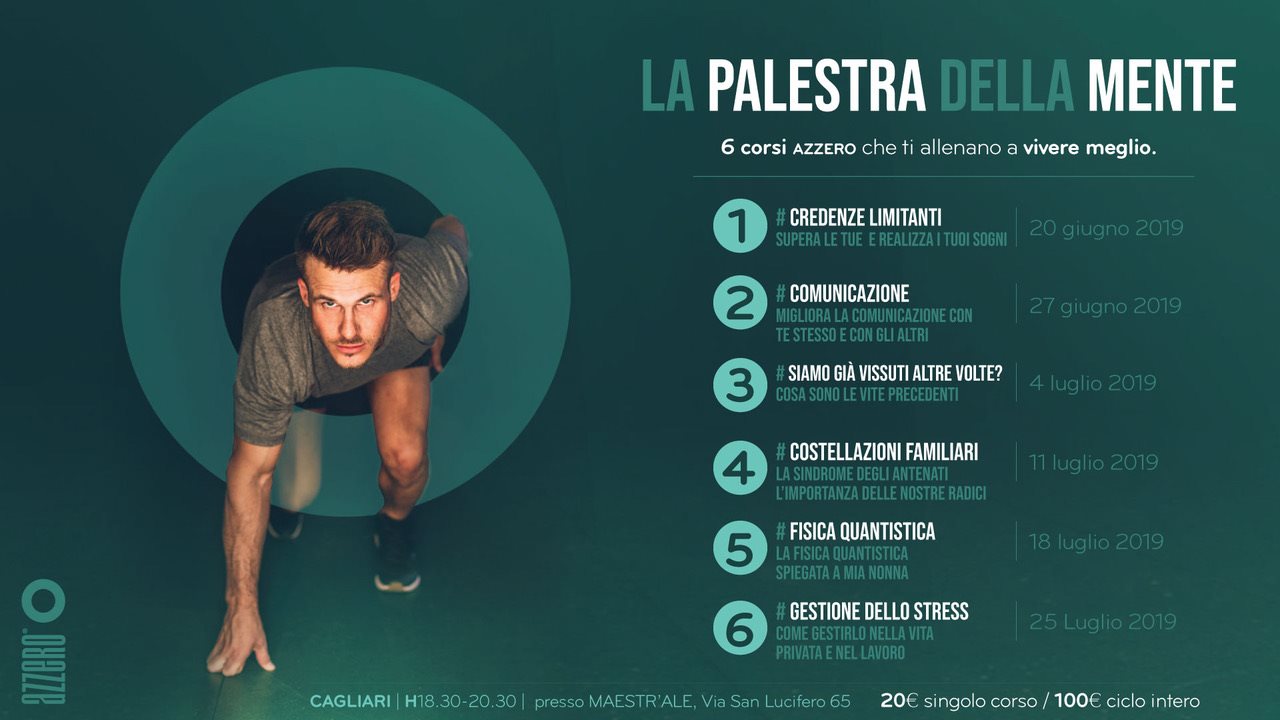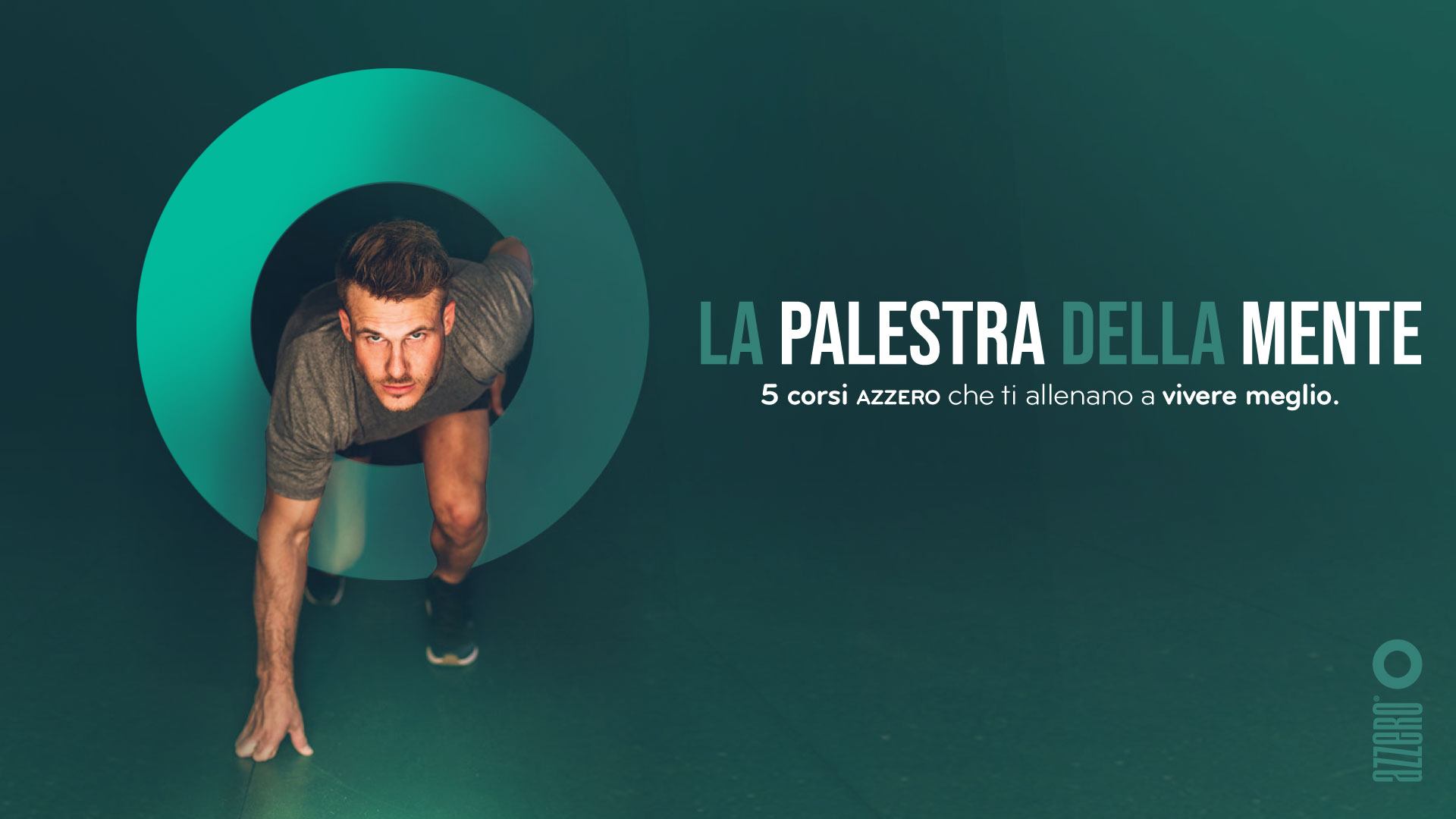 I designed for Azzero a book campaign (cover, book trailer, paper and digital materials), the campaign for is courses and lessons, I helped with the restyling of the website and so on.
Azzero is today a loyal client: sometimes it's just a metter of feeling!
WHAT INSPIRED ME?
Keywords: circle, simplicity, happiness, energy, liberty.
Colors: green, grey scale, red, white
Azzero technique are related to emotions and feelings. And I tried to work with this, since the book trailer. I was focused all the time in showing some times energy, some others relax or happiness, but in any case the goal was to say all in one time.
I have to admit that the circle that I had as heritage by a college is a simple and strong sign. It fits everywhere and it is never annoying.
We are still working, step by step, to have a family feeling in all the communication items.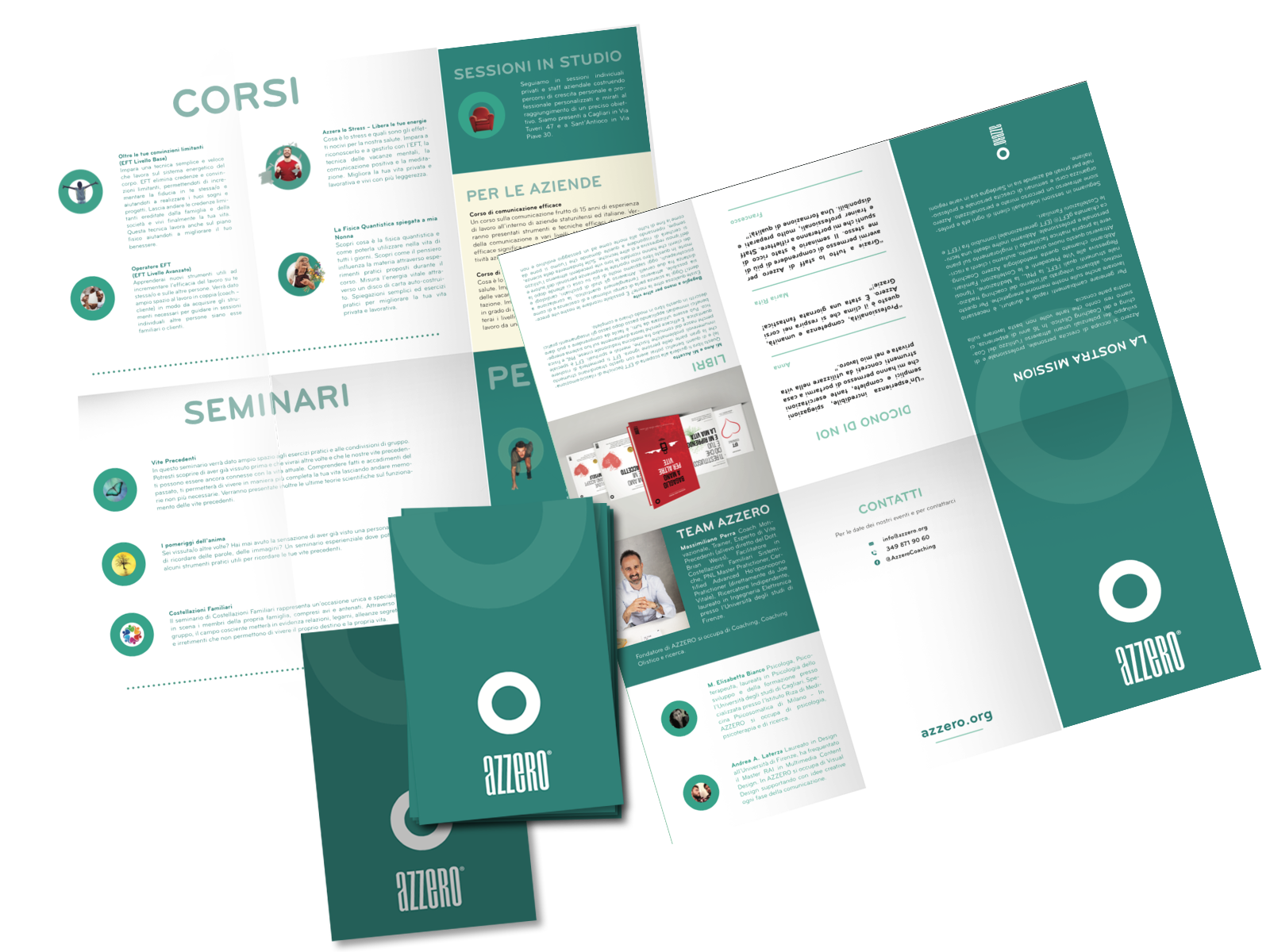 "I have to admit that the circle is a simple and strong sign, never annoying"

La fisica quantistica spiegata a mia nonna
web, social, paper
"Azzero is today a loyal client: sometimes it's just a metter of feeling!"

La palestra della mente
web, social, paper
"As Azzero Team does with their clients I help them to show their potential with my visual design"

Azzera lo stress
web, social, paper