Finalized my master in Multimedia Content Design, Limina-video agency in Bologna, was my 'guest studio' where I make into practice my new motion graphics knowledge.
I worked mostly helping to realize post production and 2d motion graphics works. I was kindly supported by Limina team.
I enjoyed the opportunity to grow as professional, to learn not only 'how to do' but also about work organizing, team work and managing myself assigned projects.
I had the chance to work on different effects, and with various clients even in a short time. This variety let me develop a lot of skills and have a more complete perspective of the industry.
DOCU FILM POST PRODUCTION
You are directing a docufilm set in 50's, but there are some inconsistencies. Some things did not exist in that period. How can you 'delete' contemporary props or building?
Post production tricks can help. With a patient work you cant cover up the original image with a patch. Doing so you can 'remove' bollards in the street side or cover walls with a green fence.
It's easy to patch a fix image but it is not so easy when image moves.
And you have even more problems when it doesn't just move in one direction but in 3d space. I mean, it's right to left moving and top down move, but there is also rotation around the subject and following a cyclist while he is climbing a hill.


"LA SAPIENZA" PICTURES ANIMATION
You got pictures but that's not enough for promotion. Haw can you do?
Well, that's motion! You can convert pictures in 3D&1/2 animated images. That's what I was asked to do with some pictures belonging to La Sapienza University project.
I made animation with simple pictures. 
Clouds motion in blu sky, doors opening, lights affects and false 3d.
The result is a short video, with simple animation, to promotion.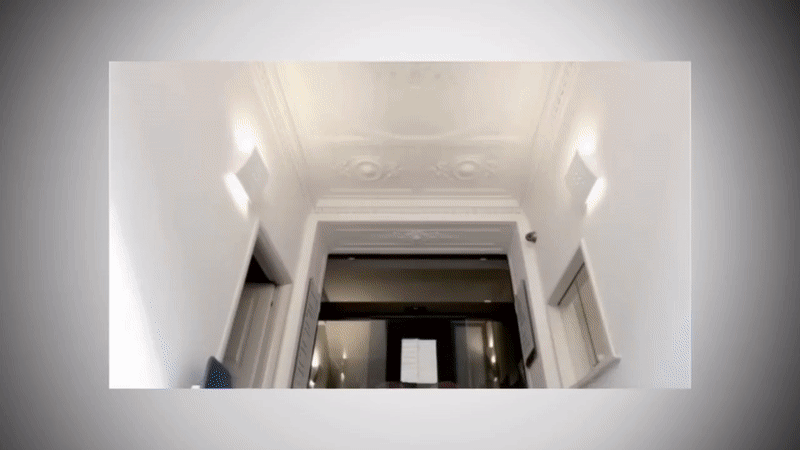 Limina main clients where strongly linked with territory industry.
Bologna area is well known as one of the main industrial European areas. 
That's luxury car industrial hub, industrial components production, technology and food industry e more else.
FP Trasmissioni was just one of these little high-qualified industrial activities, dedicated to market niched, based on territory. Present this activity as it is, enhancing its high-qualified workers, its dedication to make good job was the main goal of this video production. I was centered in the post production of a pre-edited video. I had to finished editing, adapting it to motion graphics production.